The Center for RECAAL, in partnership with the African American Studies Program, will support innovative teaching and learning in the classroom. Through course development grants or course enhancement grants we will assist faculty in developing creative courses that foreground African American life broadly conceived. Preference will be given to courses that create synergy between what happens in the classroom and what happens in communities and/or incorporate visiting or guest instructors from the Winston-Salem community. Our goal is to assist professors in offering students a more holistic learning experience where the academic interacts with the practical.
The fall 2019 course African American Religious Experience and History offers an example of integrated learning facilitated by a course enhancement grant from Wake Forest University's Slavery, Race, and Memory Porject. Dr. Hicks took his students to Wake Forest's Original Campus to learn about formerly enslaved people who helped to build the university.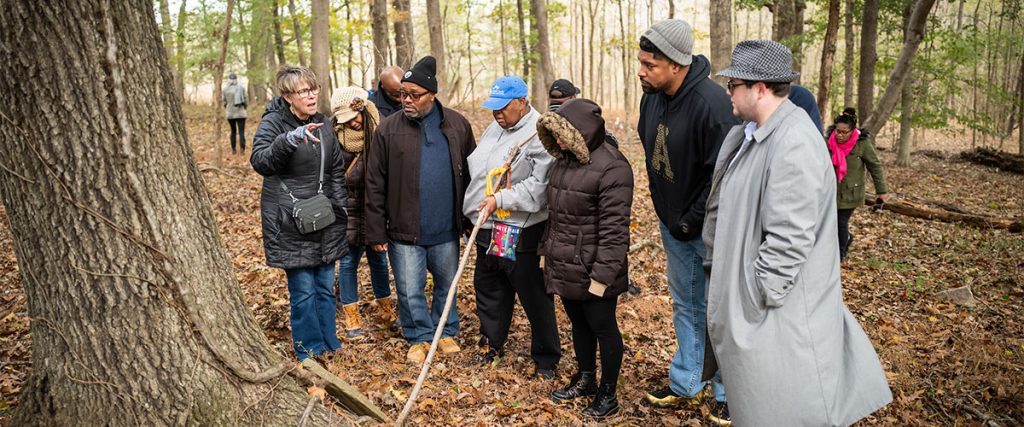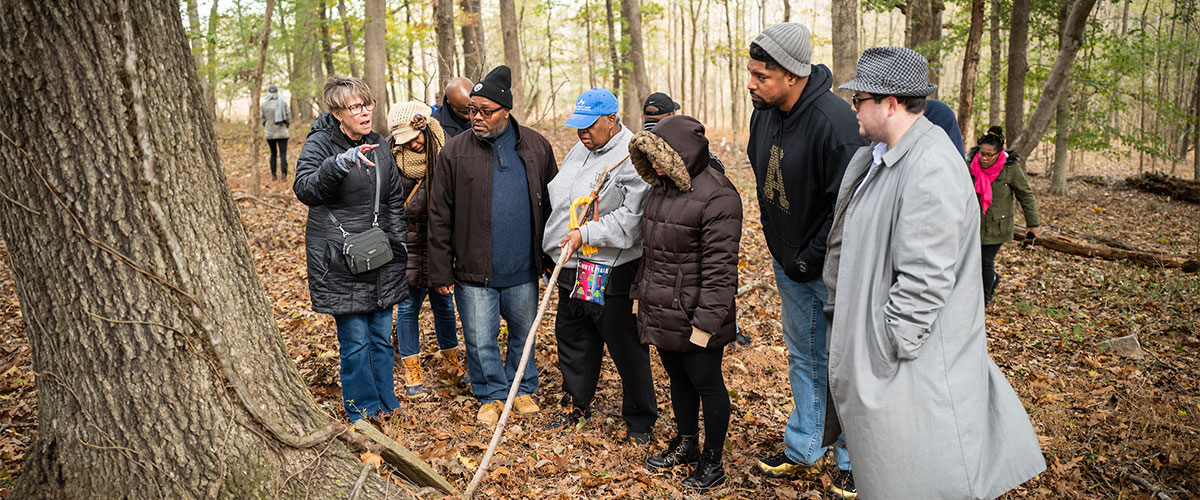 The students also learned about an ongoing archaeological investigation that uncovered the presence of an "African Chapel" where formerly enslaved people worshiped on Wake Forest's Original Campus. This course was further integrative in its inclusion of a local poet, Jacinta White, to help the students reflect on and construct creative writing pieces about their experience.