Spring 2022
Black Women's Health Symposium
March 24, 2022
Shedding light on the experiences of Black women, this symposium brings together healthcare professionals and academics to discuss their experiences in our public health system. Drawing from their expertise, the panelists will illuminate ways Black women have created opportunities for wholeness and optimal health in the face of a medical system that too often impedes the wellness of Black bodies. This conversation will be moderated by Dr. Amber K. Brooks, Board Certified Anesthesiologist and Comprehensive Pain Management specialist with Atrium Baptist Health. Dr. Brooks will be joined by Dr. Goldie Byrd, Professor of Social Sciences and Health Policy and Director of the Maya Angelou Center for Health Equity at Wake Forest School of Medicine, Dr. Milicent Ford of General Pediatrics at Atrium Wake Forest Baptist Health Dr. Jaleema Speaks of Obstetrics and Gynecology at Novant Health as panelists.
This event will be held on March 24th at 2:00p in the Pugh Auditorium.
---
Panelists
Moderator: Dr. Amber K. Brooks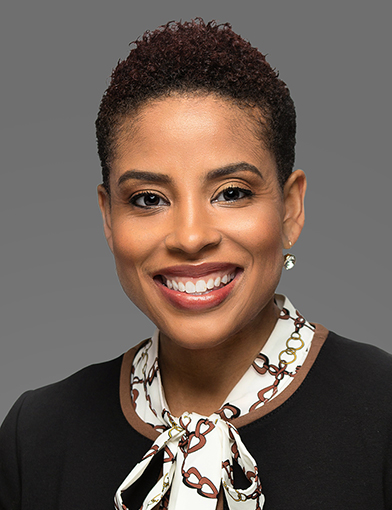 Dr. Brooks is a Board Certified Anesthesiologist and Comprehensive Pain Management Physician who specializes in treating a variety of different pain conditions using a multimodal approach that includes treatments such as medication, injection therapies, and movement therapies. She works closely with her patients to develop a treatment plan that focuses on improving physical function and quality of life.
Her clinical research focuses on developing non-medication treatments for older adults with chronic pain. She has received 3 grants from the National Institutes of Health to support this research. She currently serves as the Associate Editor for Pain Medicine journal, Section on Pain & Aging.
Throughout her career, she has sought to use medicine as a conduit for justice and equity through her clinical work, teaching, clinical research focused on vulnerable populations, and community engagement. She received the 2019 WFBH Inclusion Award for developing and implementing diversity and inclusion initiatives in the Department of Anesthesiology and across the institution. In July 2020, she was appointed the Justice Thread Director at the Wake Forest School of Medicine. She also serves as the inaugural Vice Chair of Justice, Diversity, Equity, and Inclusion for the Department of Anesthesiology at Atrium Health Wake Forest Baptist.
Dr. Goldie Byrd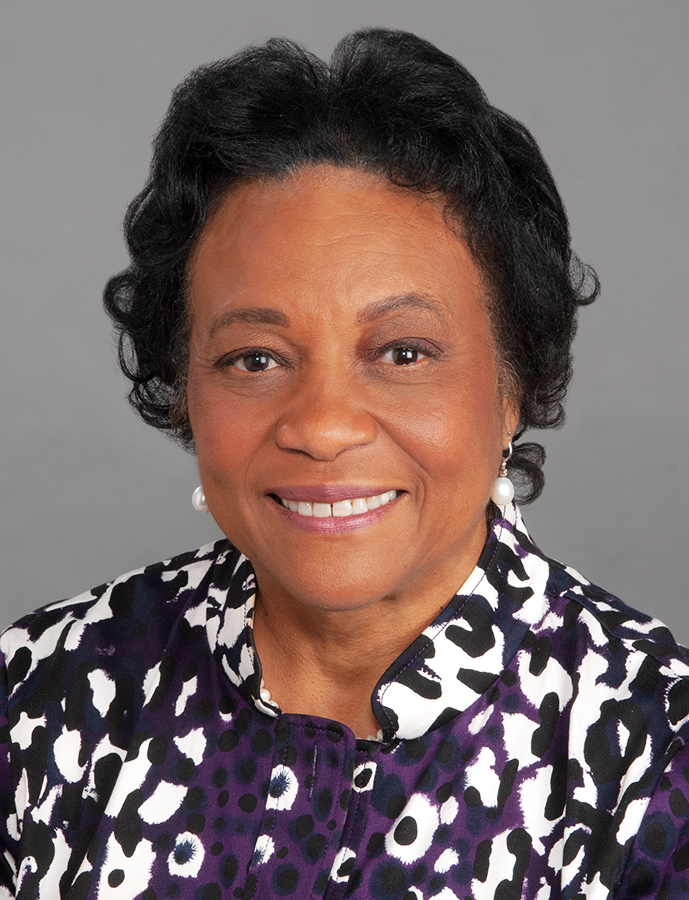 Dr. Goldie S. Byrd is the Director of the Maya Angelou Center for Health Equity (MACHE) and Professor of Social Sciences and Health Policy at Wake Forest School of Medicine. She is a professor and nationally renowned researcher with focuses on health equity, the genetics of Alzheimer's disease in African Americans, and the inclusion of minorities in research and clinical trials. She began exploring these research areas in 2002, while on faculty at Duke University Medical Center.
Dr. Byrd serves on the executive board of the NC Institute of Medicine and co-led the task force that created North Carolina's strategic plan for addressing Alzheimer's and dementia, which led to the North Carolina Registry for Brain Health. She also served as co-chair of North Carolina's COVID-19 Vaccine Advisory Committee. Dr. Byrd has received numerous local, state and national awards, including the prestigious Presidential Award for Excellence in Science Mathematics and engineering Mentoring at a White House Ceremony.
Dr. Byrd has served on multiple study sections, advisory boards and panels for the National Institutes of Health, the National Science Foundation, the National Academies of Sciences, the Alzheimer's Association and pharmaceutical companies including Merck, Biogen, and Takeda Pharmaceutical.
Dr. Millicent Ford
Dr. Millicent Booker Ford is a pediatrician who practices medicine with Atrium Health- Wake Forest Baptist in Winston-Salem. She was born and raised in Fuquay-Varina, NC, where she graduated from high school. Millicent attended Florida Agricultural and Mechanical University for her undergraduate studies, where she majored in Biology/ Pre-Medicine. Dr. Ford earned her medical degree from the University of North Carolina at Chapel Hill in 2001, and in 2004, completed her residency in Pediatrics at Duke University Medical Center. Dr. Ford has worked in Raleigh, NC, Lexington, NC, and Springdale, AR, over the years, and in 2018, her family settled in Winston-Salem. Dr. Ford joined Ford, Simpson, Lively and Rice Pediatrics, where she provides care for children from the newborn period into early adulthood. She truly enjoys meeting and forming lasting relationships with her patients and their families.
Dr. Ford is married to Dr. Kenneth Ford, and is the mother of two teenagers, KJ and Mackenzie. In her spare time, she enjoys attending her children's sporting events, reading, exercising, and playing the piano.
Dr. Jaleema Speaks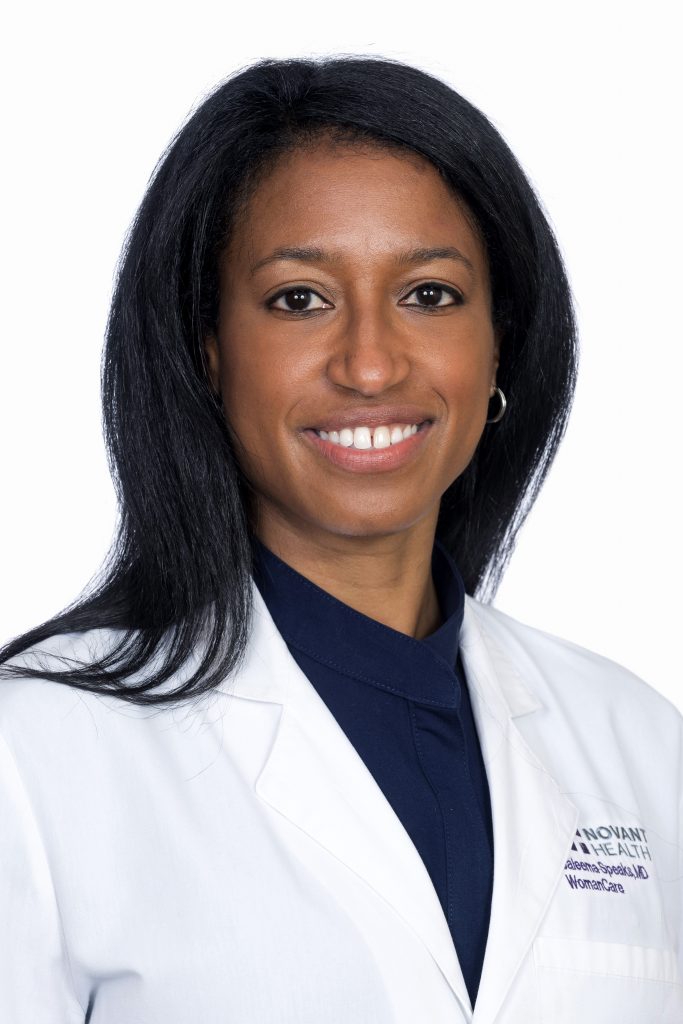 Jaleema Speaks, MD currently works as an Obstetrician/Gynecologist for Novant Health Woman Care in Winston-Salem and Kernersville locations. As current Chief of Staff at Novant Health Forsyth Medical Center, Dr. Speaks advocates for health equity and care for underserved members of her community. She was born in New York but has lived in Winston-Salem since 1994. She attended Wake Forest University School of Medicine for medical school and remained there for residency, which she completed in 2012. When she is not caring for her patients, Dr. Speaks enjoys spending time with her husband and 2 children.