Promoting Awareness and Experiences of Black People
The Center for Research, Engagement and Collaboration in African American Life (RECAAL) was launched in Fall of 2020. Focusing on innovative research and cooperative engagement, the Center for RECAAL is an incubator of ideas promoting awareness about the complex experiences of Black people in the United States.
---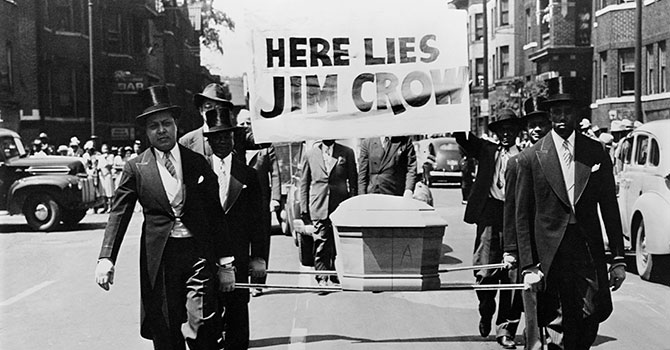 What is RECAAL?
The Center for RECAAL primarily serves as an interdisciplinary academic resource center. It promotes stimulating research initiatives and programming related to African American life and will facilitate mutually beneficial collaborative opportunities with the Winston-Salem community.
About the above image: The symbolic funeral of Jim Crow. The men are wearing tuxedos while carrying a coffin and a sign saying "Here Lies Jim Crow" as a demonstration against "Jim Crow" segregation laws in 1944.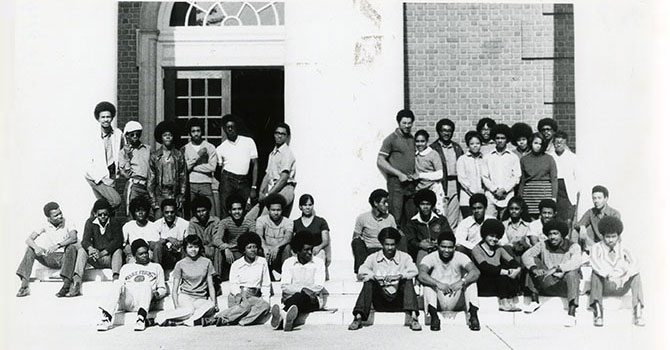 Research Initiatives
The Center for RECAAL's research initiatives are tied to its role in assisting the university in living out the motto, Pro Humanitate. We promote interdisciplinary engagement that fosters collaboration across Wake Forest's campus. The Center encourages our faculty's collaborative intellectual energy in African American experiences by providing sustained support for research, scholarship and discourse.
About the above image: Early members of Wake Forest University's Black Student Association.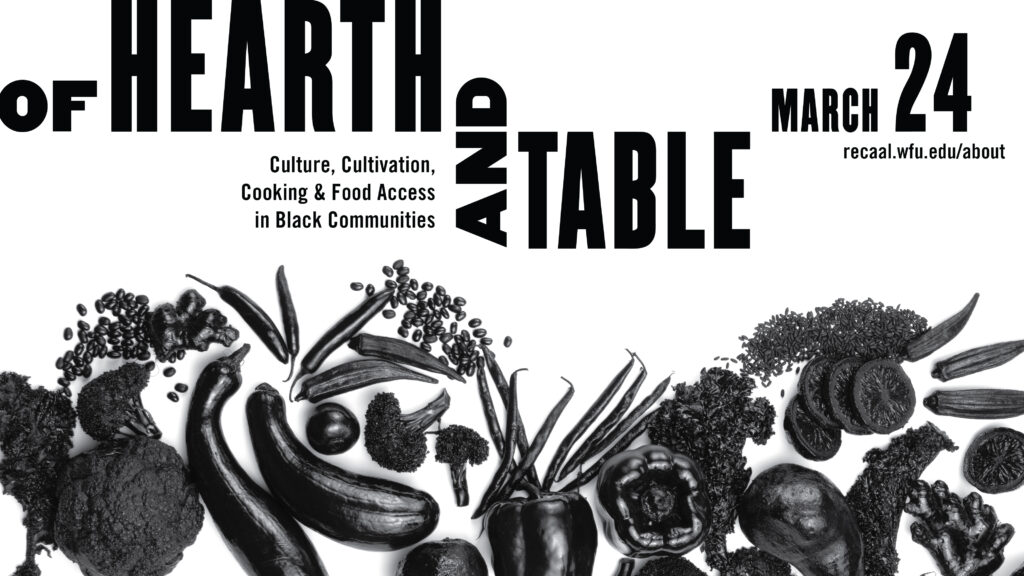 Previous Featured Event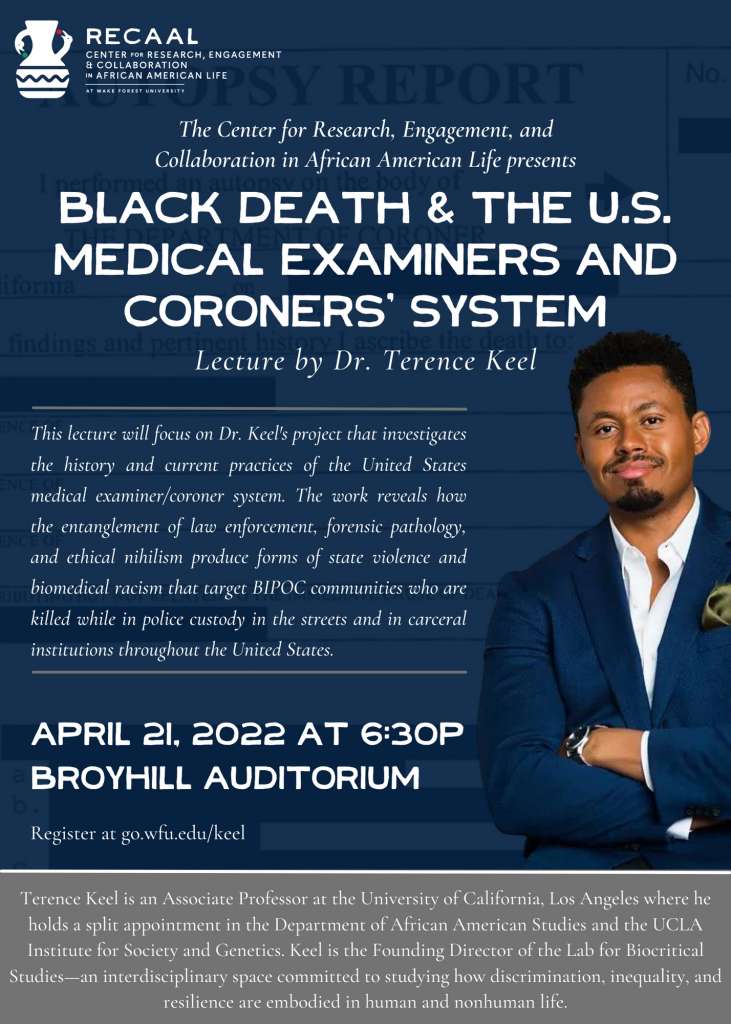 Black Death & The U.S. Medical Examiners and Coroners' System – A Lecture by Dr. Terence Keel
April 21, 2022
Previous Featured Event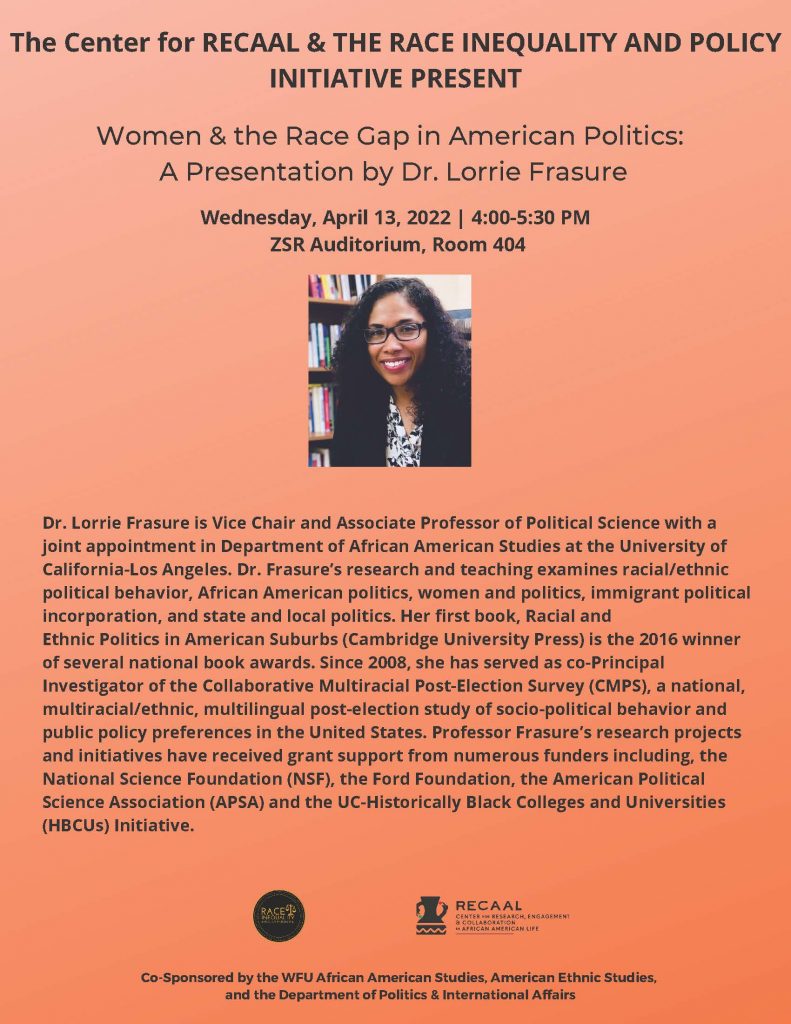 Women & the Race Gap in American Politics: A Presentation by Dr. Lorrie Frasure
April 13, 2022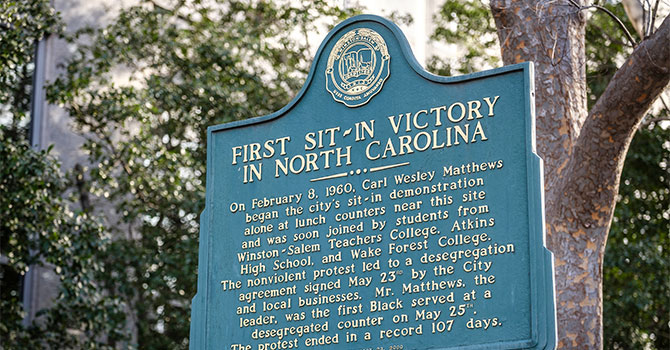 Community Facing Work
The Center for RECAAL works with local community members, leaders, institutions, educational and artistic organizations to collaborate and sponsor thematic programming benefiting both Wake Forest University and the Winston Salem community. We also partner with the Winston Salem community to conduct place-based research on contemporary social justice issues.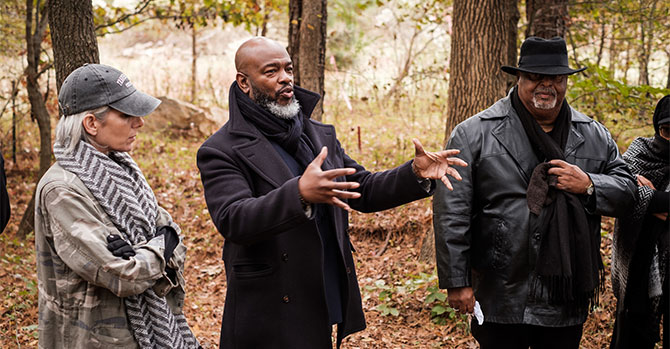 Integrated Teaching & Learning
The Center for RECAAL, in partnership with the African American Studies Program, will support innovative teaching and learning in the classroom. Through our grant programs we seek to assist faculty in offering innovative courses that foreground African American life.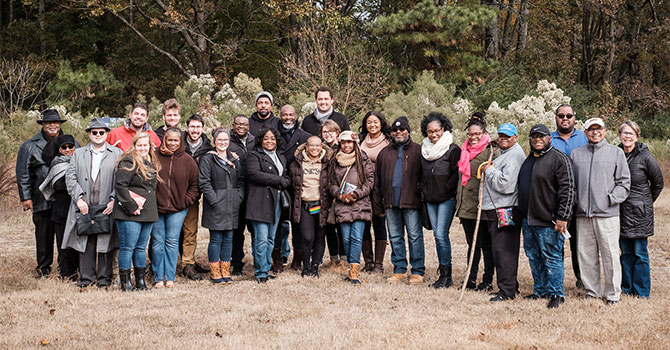 Support RECAAL
Any gifts offered to the Center for RECAAL will be used for needs related to one of our programs unless otherwise specified. Your gifts are tax deductible.