Team at a Glance
---
Executive Committee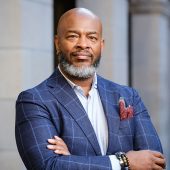 Derek Hicks, PhD
Founding Director, Associate Professor of Religion and Culture (WFU School of Divinity)

Derek Hicks is Associate Professor of Religion and Culture at Wake Forest University's School of Divinity. He teaches and researches broadly in the areas of African American religion, religion in North America, religion and foodways, and cultural studies.
Currently he serves as the co-chair of the Religion and Food Group steering committee with the American Academy of Religion. He also serves on the steering committee of Wake Forest University's Slavery, Race, and Memory Project, a Wake Forest University initiative seeking to account for the institution's role with slavery.
Dr. Hicks is the author of the book Reclaiming Spirit in the Black Faith Tradition (Palgrave Macmillan, 2012). He is currently completing a second book entitled Feeding Flesh and Spirit: Religion, Food, and the Saga of Race in Black America (under review with UNC Press). In addition, he served as assistant editor of the volume entitled African American Religious Cultures (ABC-CLIO Press).
He also contributed chapters for the books Blacks and Whites in Christian America: How Racial Discrimination Shapes Religious Convictions (New York University Press, 2012) and to the edited volume Religion, Food, and Eating in North America (Columbia University Press, 2014). He is also the co-author of an article entitled "How Much a Dollar Cost?": Political Ideology, Religion, and Poverty Policy Through the Lens of Kendrick Lamar's Music (Southern California Review of Law and Social Justice, Vol 28:2, 2019). In support of his scholarship, Dr. Hicks has been awarded fellowships and grants from the Ford Foundation, the Fund for Theological Education, the Louisville Institute, the Henry Luce Foundation, and the Wabash Center.
In 2017 he was awarded the "Martin Luther King Jr. Building the Dream Award" for his justice work at Wake Forest University and in the Winston Salem community.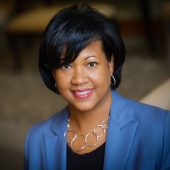 Kami Chavis, JD
Professor of Law, Director of the Criminal Justice Program (WFU School of Law)

Kami Chavis is a Professor of Law and Director of the Criminal Justice Program at Wake Forest University School of Law. In 2015, she was appointed as a Senior Academic Fellow at the Joint Center for Political And Economic Studies. She has substantial practice experience and writes and teaches in areas related to criminal law, criminal procedure, and criminal justice reform.
After receiving her J.D. from Harvard Law School, she worked as an associate at private law firms in Washington, D.C., where she participated in various aspects of civil litigation, white-collar criminal defense, and internal investigations. In 2003, she became an Assistant United States Attorney for the District of Columbia, involving her in a wide range of criminal prosecutions and in arguing and briefing appeals before the District of Columbia Court of Appeals.
Professor Chavis frequently makes presentations on law-enforcement issues and is a leader in the field of police accountability. Her articles have appeared in the American Criminal Law Review, the Ohio State Journal of Criminal Law, The Journal of Criminal Law and Criminology, the University of Alabama Law Review, and the Catholic University Law Review, and other legal journals. Her research focuses on using Cooperative Federalism principles and stakeholder participation to implement sustainable reforms in the criminal justice system. She writes in the areas of police and prosecutorial accountability, federal hate crimes legislation and enforcement, and racial profiling.
She was elected to the American Law Institute in 2012. She is a frequent contributor to national and international media outlets and has appeared on CNN, CTV, and NPR. She has written for the New York Times and the Huffington Post, and has been quoted in the Wall Street Journal, BBC News, U.S. News and World Report, International Business Times, Deutsche Welle, and other outlets regarding police accountability and the structural reform of law enforcement agencies.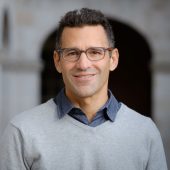 Dean Franco, PhD
Professor of English, Director of the Humanities Institute

Dean Franco is Professor of English and Director of the Humanities Institute. Since joining Wake Forest in 2001, he has introduced new courses into the curriculum, including Studies in Chicana/o Literature and Multiethnic American Writers, and he has taught courses on comparative race studies, human rights and literature, literature and theory, and first year seminars on secularity and religion, and uncertainty. Dean served two terms as the English department co-chair, and he was the founding director of the Jewish Studies minor.
In 2010, Dean was among three faculty who co-founded the Humanities Institute. Dean's books include:
Ethnic American Literature: Comparing Chicano, Jewish, and African American Writing (Virginia UP, 2006)
Race, Rights, and Recognition: Jewish American Literature Since 1969 (Cornell UP, 2012)
The Border and the Line: Race, Literature, and Los Angeles (Stanford UP, 2019).
Dean's essays appear in PMLA, Modern Fiction Studies, Contemporary Literature, and NOVEL, as well as books published by Cambridge UP and Oxford UP.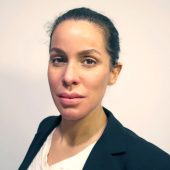 Judith Madera, PhD
Associate Professor of English

Judith Madera is Associate Professor of English and specializes in US literature, African American studies, and Caribbean studies from the eighteenth century to the present. Her scholarship is centered on Black geography and the environmental humanities. Madera serves on international editorial advisory boards for the Journal of American Studies (Cambridge University) and Critical Approaches to Ethnic American Literature (Brill). She is the author of Black Atlas (Duke UP), and her essays have appeared in Women's Studies Quarterly, the Journal of Transatlantic American Studies, and Radical History Review. Recent work has been supported by Mellon-National Endowment for the Humanities.
A committed teacher-scholar, Madera has introduced courses such as Caribbean Studies; the Black Atlantic; Environmental Literature; and Radical Ecologies to English, Interdisciplinary Honors, and American Ethnic Studies. She has facilitated student learning projects with a number of community organizations, including the Boys & Girls Club; The Farm at the Children's Home; El Buen Pastor Latino Community Services; Forsyth Humane Society; the Piedmont Environmental Alliance; SECU House, and the Yadkin Riverkeeper.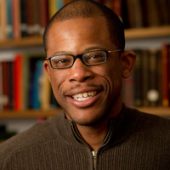 Ronald Neal, PhD
Associate Professor, Department for the Study of Religions

Ronald B. Neal is an Associate Professor in the Department for the Study of Religions at Wake Forest University. He holds a Ph.D. in Religion from Vanderbilt University. He is the author of Democracy in 21st Century America: Race, Class, Religion, and Region (Mercer University Press, 2012). Professor Neal is a theorist of religion and culture whose primary area of teaching and research is African American Religious Studies. He also does teaching and research in other areas including world religions, religion and popular culture, religion and political culture, and gender studies in religion. He is currently writing a book on Black Masculinity, Myth, and the Western Imagination.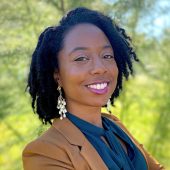 Camaron Loritts
Assistant Director, Center for Research, Engagement and Collaboration in African American Life (RECAAL)
336.758.3730
lorittsc@wfu.edu
Camaron Loritts, M.A. is the Assistant Director for the Center for Research, Engagement, and Collaboration for African American Life at Wake Forest University and a doctoral student in the Educational Leadership and Cultural Foundations program at UNC Greensboro. Her research focuses on the sociocultural impact on Black women's aesthetics and hair on their experiences in higher education. Camaron is the owner of Froxy Beauty, a social impact beauty business that provides empowering education, and uplifting content for Black women and Black-owned beauty businesses.
Camaron is a two-time alumna of UNC Greensboro as she earned her Bachelor's of Arts in Recreation and Parks Management, with a concentration in Therapeutic Recreation and a Masters of Arts in Women, Gender, and Sexuality Studies from the university.
Steering Committee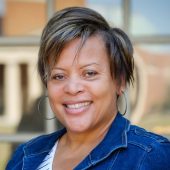 Sherri Lawson-Clark, PhD
Dr. Sherri Lawson Clark (Ph.D., American University), an applied cultural anthropologist, has conducted ethnographic fieldwork for over 15 years with low-income urban and rural African American, Latino, and white families across the United States. Dr. Clark's research specialty surrounds housing instability among poor families and examines the intersections of housing policy with health and welfare policies, marriage initiatives, migration, and the effects of residential mobility on the well-being of poor children and families. Her research is guided theoretically through the lens of the built environment in which spaces where the poor live, work, shop, entertain and relax are seen as socially produced, constructed, contested, and embodied. Dr. Clark has discussed her research in both academic settings and at the local level with community-based organizations, social service employees and others who provide direct services to those in need.
Dr. Clark teaches courses in cultural anthropology and social stratification in America surrounding her research foci. Many of her courses are cross-listed in the American Ethnic Studies program where she is a Core Faculty member. In the classroom, she uses her teaching and scholarship to equip students with the necessary knowledge, training, and cultural sensitivities to aid them as future problem-solvers in our global world. Her pedagogy is praxis-oriented whereby students are able to deconstruct and comprehend conceptual arguments by applying them in real life contexts.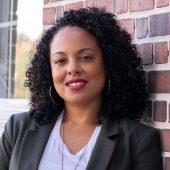 Brittany Battle, PhD
Assistant Professor, Sociology

Dr. Brittany P. Battle is an Assistant Professor in the Sociology Department. Her research interests include social and family policy, poverty and (un)deservingness, family and parenthood, courts (criminal and family), social justice, and culture and cognition. She teaches courses on social justice in the social sciences, reimagining the criminal legal system, and courts & criminal procedure. She has experience using the Participatory Action Research methodology and is an enthusiastic scholar-activist working with the Triad Abolition Project in Forsyth County.
Dr. Battle's scholarship has been funded by the Ford Foundation, American Sociological Association, and Sociologists for Women in Society. She is currently working on a book manuscript (under contract with NYU Press), "They're Stealing My Opportunity to Be a Father:" The Child Support System and State Intervention in the Family, which examines the experiences of parents involved in the child support system using courtroom observations and interviews. The project illuminates the ways that the child support system functions as a neoliberal construct at the intersection of the welfare and criminal justice systems.
Dr. Battle earned a Ph.D. from Rutgers University, New Brunswick in Sociology in 2019 and an M.A. in African American Studies from Temple University in 2012.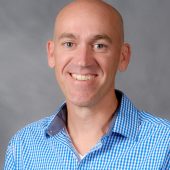 Chris Brown
Assistant Professor, English

Chris Brown is Assistant Professor of English at Wake Forest University.  He teaches and writes at the intersections of law, literature, and African American studies, with particular attention to how the logics and aesthetics of the law often seem so at odds with literary representations of racial justice.  His current book project, "And There See Justice Done: The Problem of Law in the African American Literary Tradition," traces this tension across three centuries of black literary critiques of American jurisprudence.  Chris's work has been supported by the Ford Foundation and the American Council for Learned Societies, and he was an ACLS Postdoctoral Fellow at Princeton University prior to arriving at Wake Forest.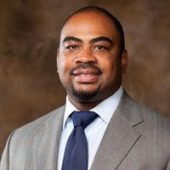 Kenneth Ford
Assistant Professor of Finance, Wake Forest University School of Business

Kenneth D. Ford is an Assistant Professor of Finance at the Wake Forest University School of Business. His research focuses on corporate finance, with an emphasis on debt capital markets. Ford is a member of the American Finance Association, Financial Management Association, and the Western Finance Association. Ford worked in various capacities in corporate finance and investment banking for over twelve years prior to joining academia.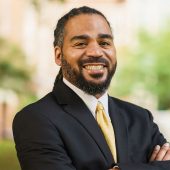 Nate French, PhD
Dr. Timothy Nathaniel "Nate" French has been in higher education for over 30 years. He graduated from Wake Forest University in 1993 with a double-major in English and Speech Communication. Dr. French continued his education at the University of North Carolina at Chapel Hill earning his Master of Arts in 1995.
Dr. French's entry into the world of work started in the Office of Undergraduate Admissions at Wake Forest University from 1995-1997. He would also work with the Office of Multicultural Affairs from 1997 – 1999.
Dr. French left Wake Forest to work towards his Ph.D. at the University of North Carolina at Chapel Hill earning the degree in 2005. He served on the Faculty of Christopher Newport University in the Department of Communication. Dr. French returned to Wake Forest in 2009 to direct the Magnolia Scholars Program. He also serves as an Associate Teaching Professor in the Department of Communication at Wake Forest.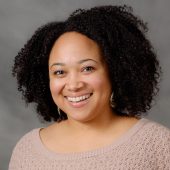 Dani Parker-Moore, PhD
Dr. Dani Parker Moore worked as a middle school and high school teacher before pursuing her Ph.D. at The University of North Carolina at Chapel Hill. While working on her Ph.D., Dr. Parker Moore worked with the TRiO programs Upward Bound and Ronald E. McNair Postbaccalaureate Achievement Program. Her previous work in schools and with TRiO programs has shaped the ways in which she approaches her research, which focuses on parent engagement and family-school-community collaborations, with specific interest in Freedom School programs.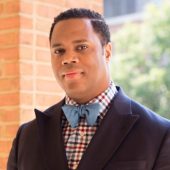 Gregory Parks, PhD, JD
Professor Parks' research focuses on both race and law issues as well as social science and law issues. While generally interested in the application of cognitive and social psychology to law, his work, to date, has specifically focused on what implicit (automatic/unconscious) attitudes and biases portend for the law.
Professor Parks' scholarship also focuses on black fraternal networks and their relation to the law–e.g., biographies of prominent African American lawyers and judges who were/are life-long members of these organizations, the role of these organizations in African Americans' quest for social justice and civil rights, and the legal issues around violent hazing within these organizations.
Professor Parks has authored or edited nearly ten scholarly books, such as 12 Angry Men: True Stories of Being a Black Man in America Today (The New Press 2011), The Obamas and a (Post) Racial America? (Oxford University Press 2011), and Alpha Phi Alpha: A Legacy of Greatness, the Demands of Transcendence (University Press of Kentucky 2011). Professor Parks is currently working on a book (with Cornell Law Professor Jeffrey Rachlinski) on unconscious race bias and law, under contract with Oxford University Press. Professor Parks has also authored more than a half dozen law review articles. Prior to coming to Wake Forest, Professor Parks practiced in Trial Group in the D.C. office of McDermott Will & Emery LLP. He has also been a Visiting Fellow at Cornell Law School and a law clerk on both the United States Court of Appeals for the Fourth Circuit (Hon. Andre M. Davis) and the District of Columbia Court of Appeals (Hon. Anna Blackburne-Rigsby). In his spare time, Professor Parks enjoys jujitsu, Muay Thai kickboxing, cooking, and traveling.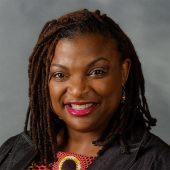 Melva Sampson, PhD
Sampson is a practical theologian and ordained minister. Her research interests include Black preaching women's embodiment, African heritage spiritual traditions, Black girls' ritual performance, and the relationship between digital proclamation and spiritual formation.
She is the creator and curator of Pink Robe Chronicles ™ and Raising Womanish Girls ™, both digital platforms used to elucidate the role of sacred memory and ritual in the collective healing of marginalized communities.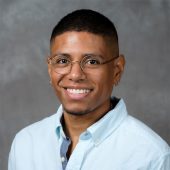 William Mosley
Mellon Assistant Professor, Program for Interdisciplinary Humanities

William Mosley (he & they pronouns) is the Mellon Assistant Professor in the Program for Interdisciplinary Humanities and affiliated with the Department of Women's, Gender, and Sexuality Studies at Wake Forest University. He holds a BA in Biology and English from Amherst College and an MA in English from the University of Texas at Austin where he also earned a PhD in African & African Diaspora Studies with Certificates in LGBTQ and Women's & Gender Studies in 2019.
As a Black queer feminist scholar William's research is at the intersection of Black studies, critical ethnography, expressive culture, feminism, literature, and transformative justice. The interdisciplinary nature of his work is at heart of his first book project, Tenderness: The Work of Black Queer Expression, which constructs genealogies of tenderness underexamined in Black feminism or abandoned by the affective turn, disrupting post-humanist and trans-exclusionary trends in feminism, Black studies, and cultural criticism. With support from the Schomburg Center for Research in Black Culture, the Mellon Foundation, Cornell University's School of Criticism and Theory, and the Center for the Humanities in an Urban Environment at Florida International University, Tenderness relates multiple theories of Black and feminist studies to situate cultural representations of Black queer life within scholarship on gender, justice, labor, and race.
William writing has appeared, or will soon, in Feminist Theory, Black Perspectives, The Daily Texan, and E3W: Ethnic & Third World Literatures where he is the co-editor of two special issues: the first on Security, Precarity, and Surveillance with M. Gorman-DaRif and the second on Futures of Resistance with Gabriella Rodriguez.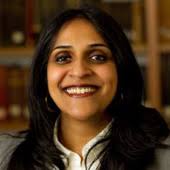 Tanisha Ramachandran, PhD
Tanisha Ramachandran earned her Ph.D from Concordia University, Montreal, Canada. She is currently working on a monograph tentatively titled, Idolized Representations which deals with issues of colonialism and the transmission and commoditization of Hindu imagery in the Euro-American world.
Prior to joining Wake Forest University, she taught in the Department of Religion and the Simone de Beauvoir Institute at Concordia University. She has published in various journals including The Journal of Religion and Culture and Canadian Women's Studies/ les cahiers de la Femme and has given numerous talks on issues pertaining to race, sexuality, religion and feminism.
Her other areas of interest include the racialization of Islam in the North American media, Hindu Nationalism, Hindu and Buddhist art and Women in South Asian Religions.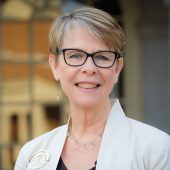 Mary Tribble
Mary Tribble graduated from Wake Forest in 1982 with a degree in Art History and completed her Master of Arts in Liberal Arts Studies in 2019. A sixth generation Wake Forester, Tribble joined Wake Forest in 2014 after owning an event management company in Charlotte for nearly 30 years. As Senior Advisor for Engagement Strategies, Mary leads the university's alumni engagement office and oversees the Wake Forest Historical Museum.
Mary is a member of the Slavery, Race and Memory Project, an initiative to reexamine the university's history with regard to slavery and its legacies. Her forthcoming book Pious Ambitions: Sally Merriam Wait's Mission South, explores the untold story of one woman's impact on the founding of Wake Forest.
Affiliated Faculty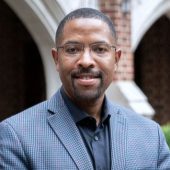 Corey D. B. Walker, PhD
Chair, African American Studies; Professor, Humanities

A distinguished scholar and public intellectual, Corey D. B. Walker is the Wake Forest Professor of the Humanities and is jointly appointed in the department of English and the Interdisciplinary Humanities Program at Wake Forest University. His research and teaching specialties include African American social and political thought; critical theory and cultural studies; and religion, ethics, and public life. He has held faculty appointments and academic leadership positions at Brown University, University of Virginia, Winston-Salem State University, and Virginia Union University. He has held visiting faculty appointments at Friedrich-Schiller Universität Jena, Union Presbyterian Seminary, and University of Richmond.
He is the author of A Noble Fight: African American Freemasonry and the Struggle for Democracy in America (University of Illinois Press), editor of Community Wealth Building and the Reconstruction of American Democracy: Can We Make American Democracy Work? (Edward Elgar Publishing), editor of To Stand With and For Humanity: Essays from the Wake Forest University Slavery, Race and Memory Project (Wake Forest University), editor of the special issue of the journal Political Theology on "Theology and Democratic Futures," associate editor of the award-winning SAGE Encyclopedia of Identity and has published over sixty articles, essays, book chapters and reviews appearing in a wide range of scholarly journals and publications. He also co-directed and co-produced the documentary film fifeville with acclaimed artist and filmmaker Kevin Jerome Everson. His scholarship and public speaking attracts a broad audience and he provides informed commentary to a number of media outlets.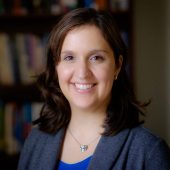 Betina Cutaia Wilkinson, PhD
Associate Professor, Associate Chair, Politics and International Affairs

Betina Cutaia Wilkinson is associate professor and associate chair of the Politics and International Affairs department at Wake Forest University. She is also the director of the Race, Inequality and Policy Initiative (RIPI). Wilkinson's research falls into four broad categories:
Attitudes toward race policies
The Latinx electorate in the South
Latinxs and the criminal justice system
Race and individuals' perceptions of corruption
Her latest book project Partners or Rivals? Power and Latino, Black and White Relations in the 21st Century (University of Virginia press, 2015) won the American Political Science Association REP Section's Best Book Award on Inter-Race Relations in the United States. In 2015, Wilkinson was awarded an Early Career Award by the Midwest Political Science Association's Latina/o Caucus. She has served as the President of the Midwest Political Science Association's Latina/o Caucus and on the editorial board of the journal PS: Political Science & Politics. She currently serves as an executive council member of the Midwest Political Science Association. Her research has been published in several political science and multidisciplinary journals including Political Research Quarterly, Social Science Quarterly, American Politics Research, PS: Political Science and Politics and Race and Social Problems.
Wilkinson's research has been highlighted by numerous media sources including NPR, Los Angeles Times, NPR WUNC, NPR WFAE, NPR WFDD, NBC News Latino, San Francisco Weekly, Houston Chronicle, The New Orleans Advocate, Winston-Salem Chronicle, Enlace Latino NC, WPTF/North Carolina News Network, SpectrumNews Triad, and "This Morning" show in Seoul, South Korea.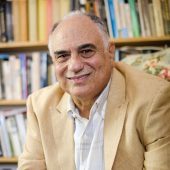 Tony Parent
Professor, History and American Ethnic Studies

Anthony Parent is Professor of History and American Ethnic Studies. He teaches American, African and World History. His scholarly focus areas are African America, Colonial America, and the History of Sexuality. His current research includes Virginia Slave society, a history of slave rebellion, and slavery and memory. He serves on the MESDA Advisory Board and is assisting their interpretation of rooms where Harriet Jacobs lived.
Parent received his Bachelor of Arts in History and Political Science from Loyola Marymount University and his MA and Ph.D. from UCLA. Parent was inducted into the LMU Athletic Hall of Fame (Loyola Lions 1969 Football) in 2003. He has taught at UCLA, UC Irvine and UC San Diego before coming to Wake Forest University in 1989.
He is married to Eugenia (Gigi) Parent and father of two sons Anthony and Frederick. Parent is author of Foul Means (2003) and co-author of Old Dominion New Commonwealth (2007).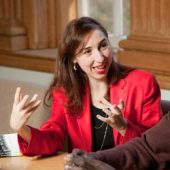 Ana Wahl
Professor, Sociology

I completed my undergraduate degree at Creighton University and subsequently completed an M.A. and Ph.D. at Indiana University. I then spent several years as an Assistant Professor at the University of Nebraska-Lincoln. I joined the Department of Sociology at Wake Forest in 2002.
My research focuses on several dimensions of social stratification and the politics of inequality. This work includes research on labor relations and race relations. In the area of labor relations, I have studied the politics of health and safety legislation with a recent emphasis on the conditions facing Latino workers in the meat packing industry. In the area of race relations, I have examined the dimensions and dynamics of residential segregation in micropolitan areas, focusing on new Latino destinations. More recently, my research on Latinos has broadened to include an analysis of alcohol use and abuse among first generation, second generation and third generation plus adolescents. My work has been published in Social Problems, Sociological Compass, Social Science Research and Sociological Spectrum.
I have taught a wide range of courses that reflect my research interests as well my efforts to integrate both community outreach and research with the substantive work covered in these classes. These courses include: Principles of Sociology, Race and Ethnic Relations, Sociology of Work, Social Problems, Special Topics: Immigration and a Freshmen Year Seminar. In all of these courses, students are introduced to the principles of social research and the opportunities for community outreach that coursework in sociology prepares us to pursue. In a similar vein, I recently served with Dr. Steven Gunkel as a faculty advisor on an international service trip to Kayamandi, South Africa. In the post-apartheid era, this black township is a place where the work of tearing down the legacy of racism and colonialism remains pressing. As part of the Wake Forest contingent, I had an opportunity to provide a computer literacy course to adults living in this township.
Affiliated Staff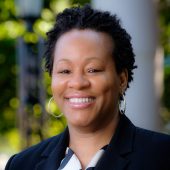 Shonda Jones, PhD
Jones has worked in theological education for 20 years and has served in multiple leadership roles. As a visionary higher education administrator, she has an established track record of providing strategic leadership at academic institutions, establishing best practices in recruitment and admissions, promoting diversity and inclusion, engaging student learning through teaching and co-curricular programming, and grant writing leading to substantial funds.
Her dissertation, Graduate Theology School Choice: An Examination of Racial/Ethnic Minority Master of Divinity Students, looked closely at how the school choice process unfolded for racial/ethnic students enrolled in an MDiv program by listening to the individual narratives of these students and their habitus. Jones' scholarly interests include the intersection of theological school choice and race, and her focus broadly examines intercultural practices that promote communal thriving with and among faith leaders and faith communities. She teaches in the area of intercultural competency for ministry.
Jones is an ordained elder in The United Methodist Church (North Texas Annual Conference), certified administrator of the Intercultural Development Inventory (IDI), and trainer for intercultural competency and relationship-building.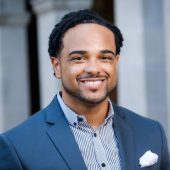 Jonathan A. McElderry, PhD
Assistant Dean of Students, Executive Director of the Intercultural Center

Dr. Jonathan A. McElderry (he/him/his) has served as the Assistant Dean of Students and the Executive Director of the Intercultural Center at Wake Forest University since June 2016. Additionally, he serves as an affiliate faculty member in the University's Department of Counseling.
His research has sought to raise awareness of the experiences of underrepresented students at predominantly White institutions and provide strategies to increase their academic and social success. His professional activities include holding several leadership positions within the American College Personnel Association (ACPA); serving as a Co-Lead Facilitator for the LeaderShape Institute; interning with the Social Justice Training Institute (SJTI) and a standout scholar-practitioner, who has authored/co-authored research articles, book chapters, and mainstream resources.
Most recently, Dr. McElderry was elected as the Director of Equity and Inclusion for the ACPA Governing Board and was named a 2020 Annuit Coeptis Emerging Professional by the association.
Dr. McElderry holds a Ph.D. in Educational Leadership and Policy Analysis from the University of Missouri, an M.Ed. in College Student Personnel from Ohio University, and a B.S. in Administration of Justice from George Mason University.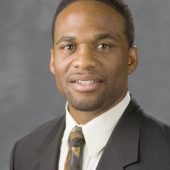 Dwight Lewis
Associate Athletic Director, Community and Alumni Relations

Dwight Lewis came to the Demon Deacon staff in 2008. He currently serves as Associate Athletic Director, Community and Alumni Relations and serves as the sport administrator for cross country/track and women's soccer.
In 2020, Lewis received the Mike Ford Servant Leadership Community Award from Wake Forest University. Created in honor of Mike Ford, this award not only acknowledges the many ways that he inspired leadership both on campus and in the community but recognizes a staff member who carries on the same legacy of servant leadership. Lewis has worked tirelessly to cultivate Wake Forest student-athletes into both civic and community leaders throughout his time with the Demon Deacons, providing endless service opportunities in the spirit of Pro Humanitate. Under his leadership, there has been an increase in both civic and community engagement from Demon Deacon student-athletes. Lewis' commitment to connect and develop student-athletes, integrating them into the greater mission of Wake Forest and into the Winston-Salem community, is an example of the kindness and dedication exhibited by Mike Ford.
Lewis came to WFU from the University of Oregon, where he served as Director of Academic Support since 1996. Prior to Oregon, he worked as the coordinator of the student internship program at Chico State (CA) from 1994-96 and as outreach counselor at Chico State from 1990-92. Lewis graduated from Chico State with a degree in psychology in 1988 and earned his master's in social science from that school in 1996.
Lewis was an all-conference football player at Chico State and played in the Canadian Football League as a defensive back before beginning his career in athletic administration.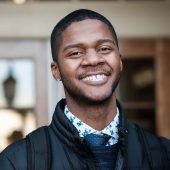 Donovan Livingston, PhD
Part-Time Lecturer, Department of Education; Assistant Dean, Office of University Collaborations

Dr. Donovan Livingston is a Part-Time Lecturer in the Department of Education and Assistant Dean in the Office of University Collaborations at Wake Forest University. He is a former college adviser with the College Advising Corps, TRiO Programs (Upward Bound and Student Support Services), and lifelong advocate of historically underrepresented students in higher education. As a spoken word poet and Hip-Hop artist, Dr. Livingston's research explores the intersections of Hip-Hop, higher education. More specifically, Dr. Livingston is interested in understanding how poetics – rooted in Black lyrical, oral traditions – might serve as a catalyst for student success and systemic change in colleges and universities.
In addition to his research, Dr. Livingston collaborates with various arts, advocacy, and leadership initiatives on campus and within the community, including – but not limited to – the Program.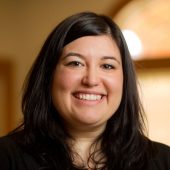 Marianne Magjuka, Ed.D.
Assistant Dean of Students and Executive Director, Office of Civic & Community Engagement

Marianne Magjuka serves as the Assistant Dean of Students and Executive Director of the Office of Civic & Community Engagement. In this role, she provides strategic vision, oversight, and development for curricular and co-curricular initiatives. Marianne has established key social justice initiatives at Wake Forest, including the BRANCHES Social Justice Retreat, Institute on Social Justice Practice, BUILD pre-orientation program, and Civil Rights Tour. She created the Civic Learning and Democratic Engagement area; and in 2016 co-directed Wake the Vote. A trained facilitator of Intergroup Dialogue, Sustained Dialogue, and Deliberative Dialogue, she has developed several campus-wide dialogue initiatives.
In 2015, Marianne established the Winston-Salem Community Action Coalition, and supervises an AmeriCorps*VISTA project focused on economic empowerment. In addition, she functions as part of the Dean of Students team that provides caring outreach, problem-solving, and referral services for students and their families experiencing crisis, specifically related to bias incidents.
In Winston-Salem, Marianne serves on the research, education, and advocacy committee of the Women's Fund of Winston-Salem, and is on the advisory board for North Carolina Campus Compact. Marianne received a B.A. in history and M.Ed. from the University of Notre Dame, and an Ed.D. in higher education management from the University of Pennsylvania.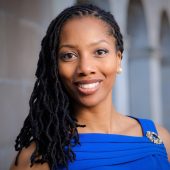 The Reverend K. Monet Rice-Jalloh
She/Her/Hers

Rev. K (she/her/hers) focuses on curating spiritual well-being practices across a broad range of religious and philosophical ideologies. She joined the Wake Forest University community July of 2012 and has truly impacted religious affairs. Rev. K specializes in spiritual well-being with current gravitational pull towards cultivating spiritual practices for descendants of enslaved Africans. Her scholarly interests mirror her specialty as she completes her doctoral dissertation, Exploring Spiritual Well-being for Descendants of Enslaved Africans at Predominately White Institutions (PWIs) of Higher Education. 
Prior to Wake Forest, Rev. K served as an Associate Pastor at The Concord Baptist Church of Christ in Brooklyn, NY, as an FTE recipient in their T.i.M project. She also worked for Cornell University's Cooperative Extension in partnership with the College of Human Ecology.
Rev. K loves academic chaplaincy and Religious Affairs work because it allows her the privilege of engaging in theological discourse with bright and inquisitive minds while liturgically engaging the academic community and keeping up with growing trends. She enjoys developing lasting relationships with students, staff, and faculty and aspires to provide compassionate, non-judgmental, spiritual, and emotional support regardless of (one's) religious affiliation.
In an attempt to create work life balance, K. Monet enjoys running, kick-boxing, racing home to hide Amazon purchases from her husband, and foodie activities. She recently retired from bear wrestling and has picked up the extreme sport of child rearing.
Program Coordinator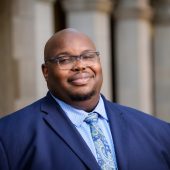 Sean T. McClure
Programming Coordinator, RECAAL; Special Projects Coordinator, Office of the Provost

Sean T. McClure serves as the Center for RECAAL's Programming Coordinator as part of his role as P in the Office of the Provost. McClure is also project manager for the Slavery, Race and Memory Project, and the President's Commission on Race, Equity, and Community at Wake Forest University. He has a passion for creating leadership and character development opportunities for youth and young adults by merging the Performing Arts, History, and Social advocacy to function as an instrument of transformation.
Sean earned his Bachelor of Music in Music Education and Saxophone Performance with a Jazz Certificate from Appalachian State University and his Master of Divinity from Wake Forest University School of Divinity.
Other Campus Affiliations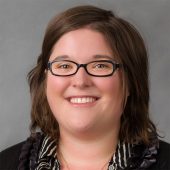 Shelley Sizemore
Director of Community Partnerships, OCCE

Shelley Sizemore is a Visiting Professor that teaches EDU 103a: Preparing for Community Engagement. Shelley Sizemore serves as Director of Community Partnerships in the Office of Civic & Community Engagement. In this role, she builds relationships with community partners, connects faculty, staff, and students to community based work, and works to measure the impact of partnerships between WFU and the community. Shelley currently serves on the board of HandsOn NWNC and the Kids Cooking Coalition. She received her B.A. and M.A. from Wake Forest University and is pursuing a Ph.D. from the University of North Carolina at Greensboro in Education where her research is focused on community-based education for social justice, critical community building, and the rhetoric of activism and advocacy.
Christina Soriano
Associate Provost, Arts and Interdisciplinary Initiatives

Christina Soriano is the Associate Provost for the Arts and Interdisciplinary Initiatives at Wake Forest University and an associate professor of dance. Christina received her MFA in dance from Smith College and has danced for many inspiring choreographers, including Alexandra Beller and Heidi Henderson.
In addition to the new works she creates for the Wake Forest Dance Company, Christina's choreography has been presented throughout New England, North Carolina, New York and in Vienna, Austria. Choreographic or teaching residencies have included the University of Virginia, the University of North Carolina at Greensboro, Amherst College, Trinity College (CT), Salve Regina University, Rhode Island College and Providence College.
Christina has premiered a new work at the Music Carolina Festival in Winston-Salem since 2013. She often works with large, intergenerational casts of dancers, ranging in ages from 5-87. Since 2012, Christina has regularly taught a community dance class in Winston-Salem, NC to people living with Parkinson's Disease and their carepartners, and has been involved in three scientific studies that look at the ways improvisational dance can help the mobility and balance of people living with neurodegenerative disease. She has received funding from the National Parkinson Foundation, Blue Cross Blue Shield of NC, and most recently the NIH to conduct a randomized clinical trial, testing her improvisational dance method in a community of adults living with Mild Cognitive Impairment and their carepartners.
Her published work has appeared in the Journal of Dance Education, Research in Dance Education, Dance Magazine, Theatre Journal, the Journal of Mathematics and the Arts, The Journal of Physical and Occupational Therapy in Geriatrics and Frontiers in Neurology. In her role as an associate provost, she is working with colleagues across the university to enhance the visibility of the arts at and beyond Wake Forest, and help forge interdisciplinary connections with many community partners. She is also very involved in an annual, interdisciplinary symposium: Wake Forest's Aging Re-Imagined, which brings together the work of artists and scientists around the topic of Healthy Aging.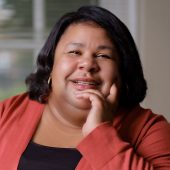 Erica Still
Associate Professor, English; Associate Dean, Faculty Recruitment, Diversity, and Inclusion

Erica Still, Associate Professor of English, has been appointed Associate Dean for Faculty Recruitment, Diversity, and Inclusion, effective January 1, 2019. Please join me in congratulating Erica on her full-time position in the Office of the Dean of the College (ODOC).
In her new administrative role, Erica will oversee faculty recruitment and hiring practices as well as develop and lead programs to increase diversity and support for inclusivity within the College. Her three-year appointment will run through December 30, 2021.
Erica joined the Department of English as an Assistant Professor in 2007. In addition to teaching courses in African-American Literature, she has served as a lower-division advisor and a senior faculty fellow.
Erica has shown a long history of commitment to faculty governance at Wake Forest through her roles as Chair of the Committee on Academic Affairs and Chair of the Curriculum Development Task Force for the President's Commission on the First-Year Experience. She has also served as a member of the Honors and Ethics Council as well as the Student Code of Conduct Review Committee. She is also a Collegiate Senator.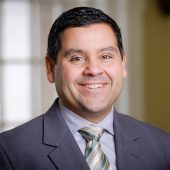 Jose Villalba, PhD, LPC
Vice President, Diversity and Inclusion; Chief Diversity Officer

José A. Villalba is the Vice President for Diversity and Inclusion and Chief Diversity Officer. Prior to his current position, he served as Senior Associate Dean for Faculty, Evaluation, and Inclusivity in the Office of the Dean of the College.
He also is a professor of Counseling. He has been affiliated with the Department of Counseling since arriving at Wake Forest in 2011, and served as its first coordinator of the Minor in Health and Human Services.
Prior to arriving at Wake Forest, he was an associate professor of counseling at the University of North Carolina at Greensboro. He was also an assistant professor of counseling at Indiana State University. He teaches courses in multicultural counseling, career counseling, health and human services, and supervises counseling interns. He has authored or co-authored over 50 manuscripts, book chapters, and editorials about health disparities in Latina/o youth, Latina/o access to and completion of higher education options, and issues related to college access for students from underrepresented groups. Since becoming an administrator, he has facilitated diversity and inclusion efforts for faculty and students, in an effort to address issues of access and equity across campus.
External Affiliates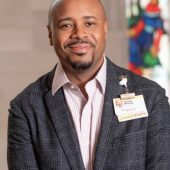 Jeremy Moseley
Associate Vice President for Community Engagement of Wake Forest Baptist Health's Faith Health Division

Jeremy Moseley is the Associate Vice President for Community Engagement of Wake Forest Baptist Health's FaithHealth Division. He has a B.S. in Public Health Policy and Administration from UNC-Chapel Hill and a Master's in Public Health Analysis and Management from East Carolina University.  Jeremy has experience with community-based care transitions, increasing community engagement and access to services, and linking community resources to healthcare systems. He has worked in a variety of settings including an academic medical center, state health department, academic research center, community health center, and community hospital to implement various health care and public health activities to improve systems, and health and well-being through state and local community partnerships.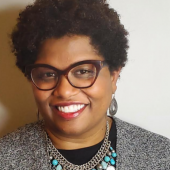 Kelly Starnes
Regional Marketing Manager

Kelly Starnes ('99, MBA '14) is a Regional Marketing Manager in the Rheumatology division of AbbVie biopharmaceutical company. Prior to her current position, Kelly served as a District Business Manager in the Immunoscience division of the Bristol-Myers Squibb company. She has a long career in the pharmaceutical industry with roles and responsibilities in the areas of sales, sales training, operations, and academic institution engagement.  She received her undergraduate degree in biology from Wake Forest University as well as her Masters in Business Administration. Proud to be a "Double Deac", Kelly remains active with WFU by serving on the Alumni Council and is the current president of the Association of Wake Forest University Black Alumni. Kelly resides in the Charlotte, NC area.