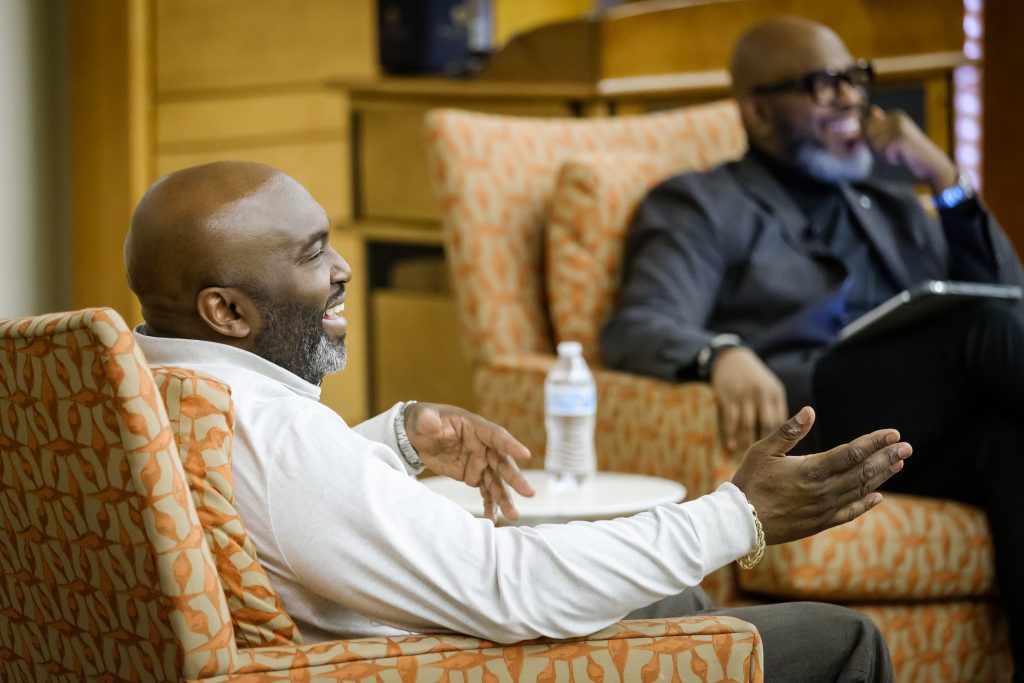 Overview
The Center for RECAAL's research-driven programming and academic year events are built around an annual theme. Events are interdisciplinary in scope, drawing on history, social sciences, theory and method, culture and the arts.
---
Examples of RECAAL Events
Each year the center will host a speaker or a symposium comprised of Black leaders in various professional fields to share their experiences in route to success.
Faculty Seminars
Annual research seminars comprising of faculty from various disciplines to investigate common topics related to African American life.
Held annually by and for Wake Forest faculty and students. The topic will be tied to RECAAL's chosen theme for that academic year and will encourage broad research and curricular initiatives by faculty and students.
Speakers will be chosen collaboratively by members of the executive and steering committees, representing multiple disciplines and departments.
Semester Receptions
Hosted casual receptions each semester to bring people together to introduce them to the Center and each other. Receptions will focus on a theme or be driven by a five-minute presentation from a faculty member to generate conversation. This effort is intended to encourage additional opportunities for collaboration among faculty across campus.
Annual Theme Focus
The Center for RECAAL will frame its focused research initiatives and programming around annual themes. In this way, it brings together scholars, students, practitioners, and local community members in critical interdisciplinary engagement about topics such as public health and Black communities, mass incarceration, food justice, and culinary culture.
Upcoming Featured Event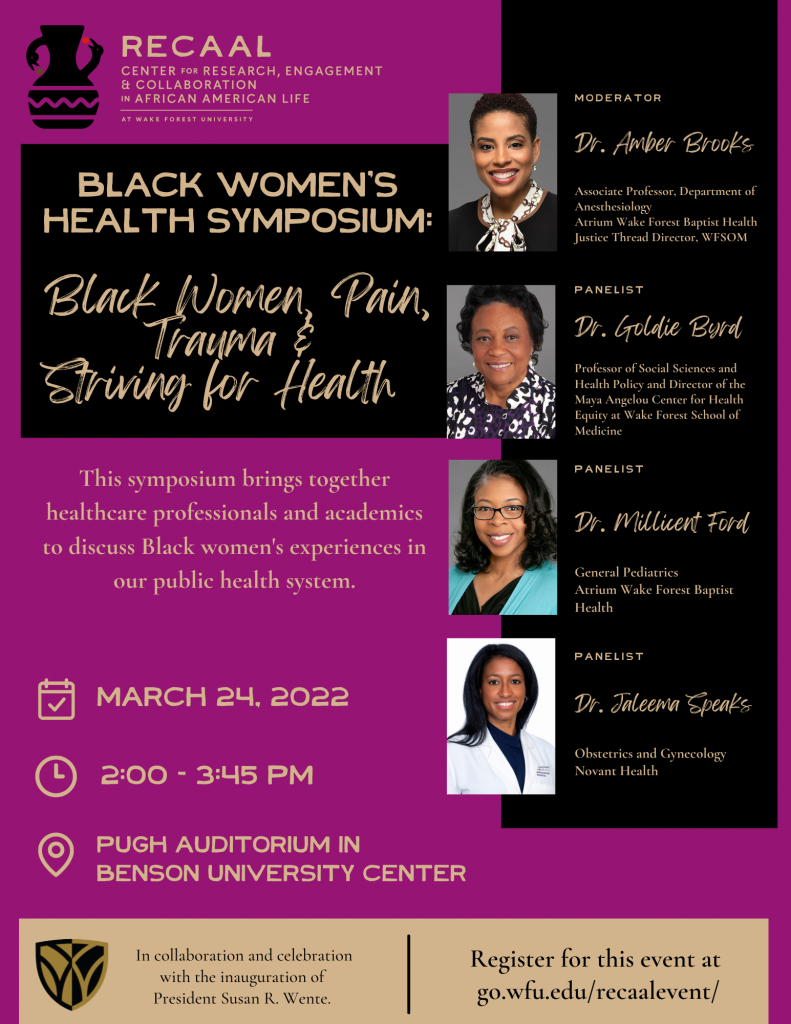 Black Women's Health Symposium
March 24, 2022
Featured Previous Event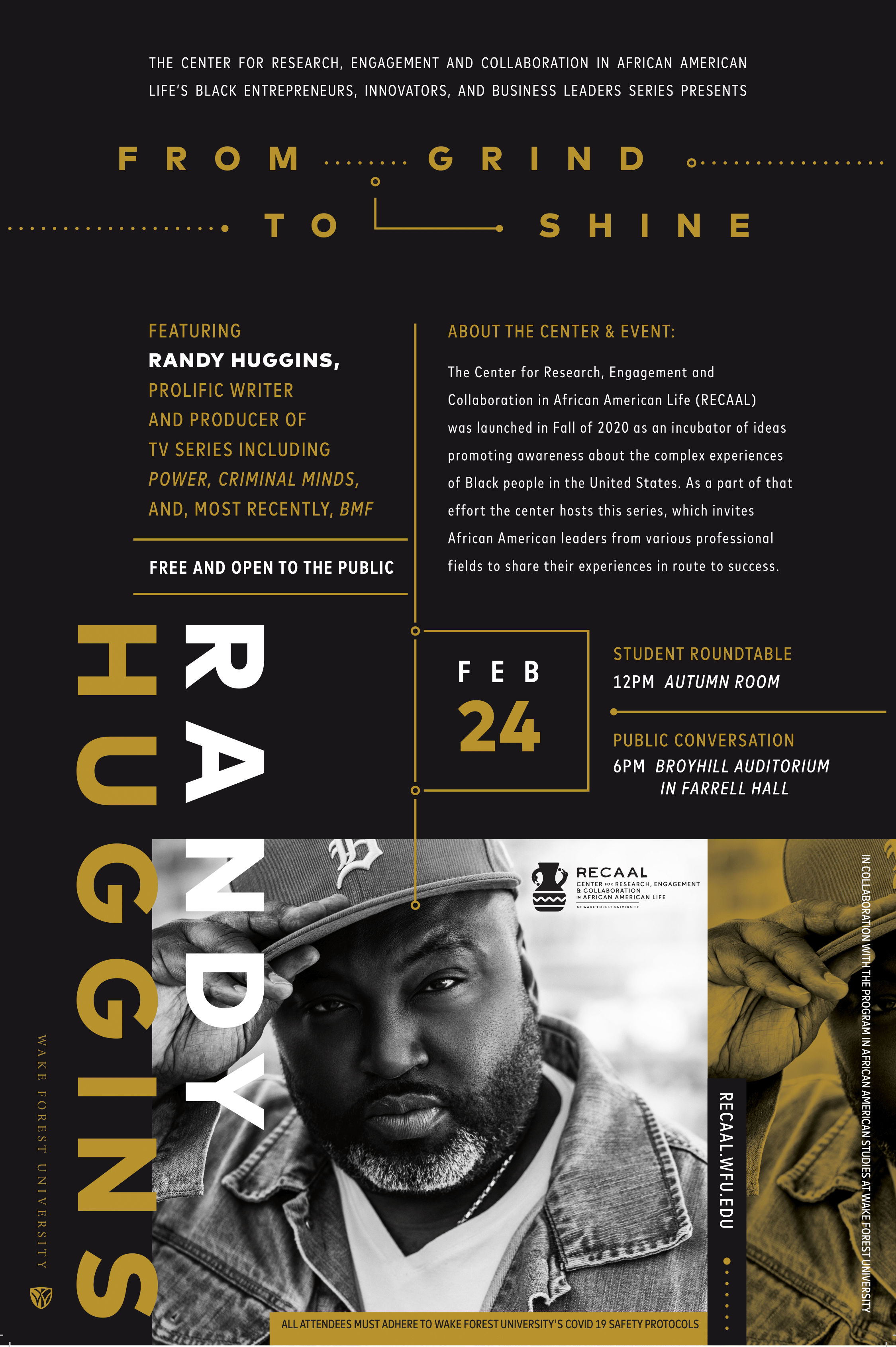 From Grind to Shine: Public Conversation & Student Roundtable with Randy Huggins
February 24, 2022