Culture, Cultivation, Cooking and Food Access in Black Communities
March 24, 2023
Opening & Occasion 8:30 am (Broyhill Auditorium)
Panels 9:00 am – 4:45 pm (Broyhill Auditorium)
Keynote 6:00 pm (Byrum Welcome Center)
Food discloses the soul of a community. This statement can certainly be applied to the many Black communities in the diaspora. Culinary expression can be found in the kitchen, at the dinner table or out in the streets. In African American communities, authenticating one's sweet potato pie recipe or debating what region offers the best barbecue are commonplace. Black communities also face issues of stereotyping, food shaming and lack of access, which challenges communities seeking to thrive. This symposium will create much-needed dialogue at Wake Forest University about the various ways food connects with Black communities, highlighting the complexity, languages, struggles and ingenious creativity found in African American culinary traditions. Free and open to the public, on March 24, 2023, the Symposium will begin at 9:00 am in Broyhill Auditorium (Farrell Hall) and culminate with the Keynote, A Public Conversation with Dr. Jessica B. Harris & Gabrielle Eitienne (Netflix Documentary – High on the Hog, author) at 6 pm, in the Porter Byrum Welcome Center Auditorium.

---
Panels
Black Food Culture & History Panel 9:00 AM – 10:15 AM
This panel will explore the vibrant culinary history of African Americans. Panelists will consider different aspects of Black culinary cultural life, from diasporic connections to West African traditions to the complex ways food is shared in Black communities.
Dr. Ariel Smith, Moderator
Ricky Moore, Chef and Owner, Saltbox Seafood Joint
Belinda Smith-Sullivan, Chef Belinda
Scott Alves Barton, University of Notre Dame
Kayla Stewart, New York University
Black Farming, Food Access and the Legacy of Fanie Lou Hamer Panel 10:30 AM – 11:45 AM
This panel will explore the legacy and spirit of Fannie Lou Hamer who innovatively sought to improve health options through food access for African Americans in the Mississippi Delta by establishing the Freedom Farm Cooperative. Farmers, scholars and health activists will engage in a vital conversation around Black people's contributory work and agency in creating access to good health.
Dr. Melanie Harris, Wake Forest University
Kamal Bell, Sankofa Farms
Gerald Harris, Tall Grass Food Box
Candace Laughinghouse, Chicago Theological Seminary
Rethinking Food Access & Justice in Black Communities 2:00 PM – 3:15 PM
Food access advocacy in Black communities takes many forms. From planting gardens to forming urban food cooperatives, food advocacy work is as complex as the communities themselves. Engaging leaders who have written about and done this work "on the ground," this panel will explore practices that effectively empower Black communities to strive toward food security for themselves.
Marcus Hill, Moderator
Rev. Dr. Heber Brown, Black Church Food Security Network
Dr. Ashanté M. Reese – University of Texas, Austin
Rev. David Harrison, New Communion Mobile Mark & Pantry
Dr. Rachel Zimmer, Wake Forest University School of Medicine
Black Chefs & Restaurateurs Making a Difference in the Community 3:30 PM – 4:45 PM
This panel will explore the importance of African American chefs as cultural producers who do more than give us beautiful culinary offerings. These chefs and restaurateurs make a difference by elevating our understanding of what is possible in African American culinary production.
Nikki Miller-Ka, Moderator
Marcus Davis, Owner, The Breakfast Klub & Kulture in Houston 
Ashley H. Armstrong, Owner of Forsyth Seafood, W-S
Vivian Joiner & Stephanie Tyson, WS Sweet Potatoes
Sabrina Wingo, Owner of Taste of the Triad
Keynote Conversation: Dr. Jessica B. Harris and Gabrielle Eitienne
Jessica B. Harris is considered by many to be one of the ranking authorities on the food of the African Diaspora. A New York Times bestselling author, she is the author, editor, or translator of eighteen books, including twelve cookbooks documenting the foodways of the African Diaspora. Her award-winning book, High on the Hog, was the basis for the acclaimed Netflix series of the same name.
She has lectured widely and written extensively for scholarly and popular publications. Harris consults internationally, is leading the Culinary Institute of America's team to establish an African Diaspora concentration, and worked with the Smithsonian Museum of African American History and Culture conceptualizing its cafeteria.
Dr. Harris holds degrees from Bryn Mawr College, Queens College/CUNY, The Université de Nancy, France, and New York University. She was granted an honorary doctorate of humane letters from Johnson & Wales University and holds numerous awards and accolades.
Visit Dr. Harris' website for more information.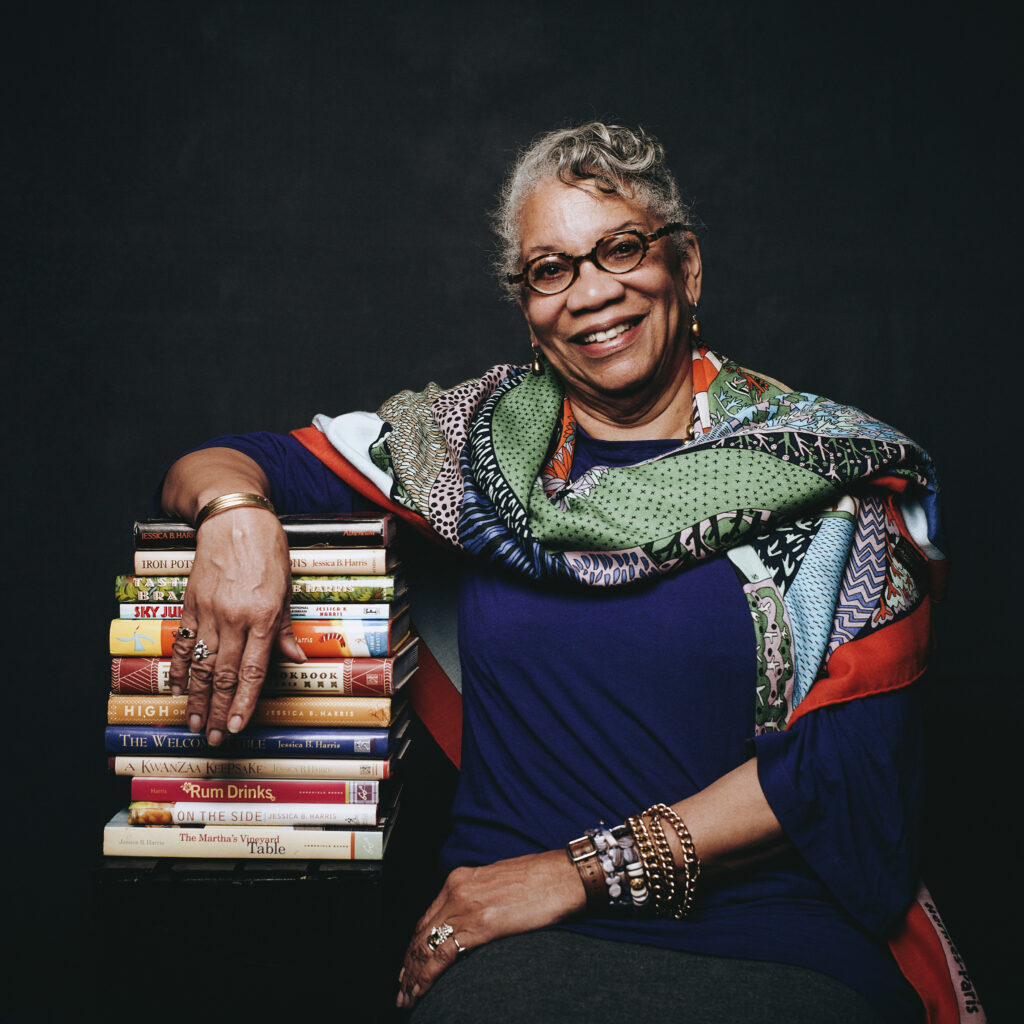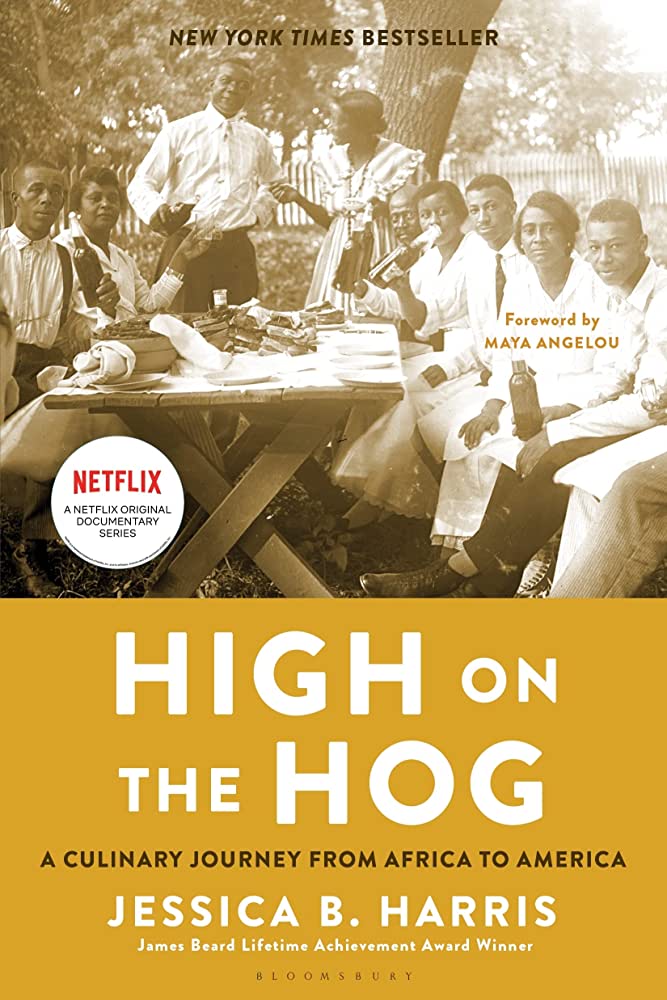 ---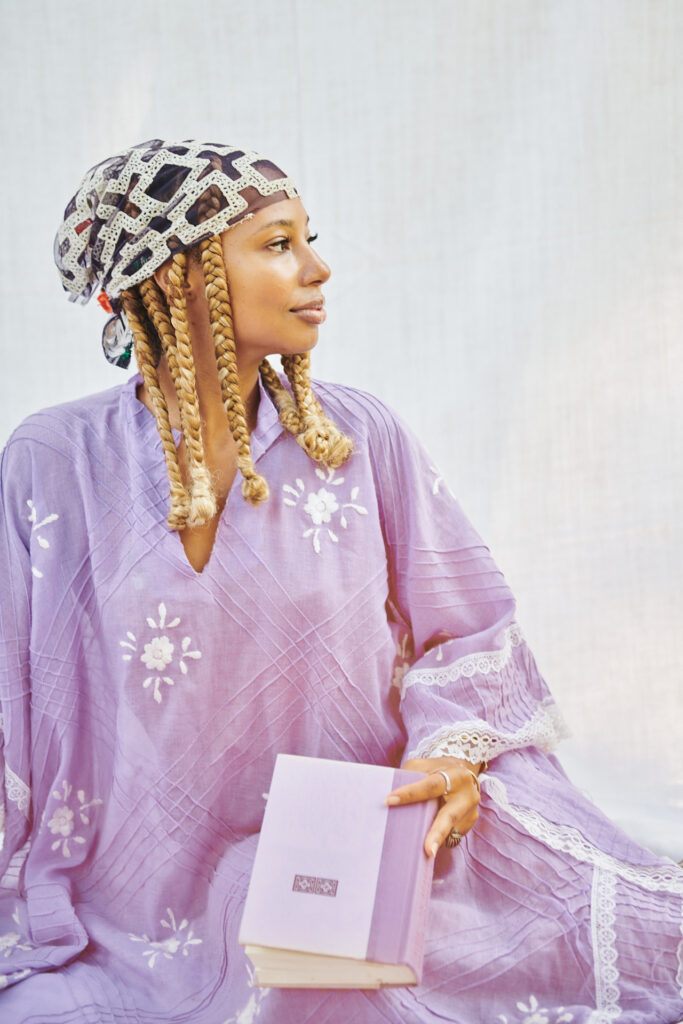 Gabrielle Eitienne is a Culinary Artist who uses rural and Black diasporic culture to tell elaborate stories around the table. She comes from a long line of food entrepreneurs, intuitive cooks, and Gardeners. Her background in fashion design is central to the way she visions both food and table, when entertaining guests and friends at her well-known dinner parties. In 2018 she returned to her family's homeplace in Central North Carolina, where she is archiving and exploring terroir cooking and growing practices. Her recipes and storytelling have been published and featured in the New York Times, Wall Street Journal, Washington Post, and The Smithsonian.
She has done cooking demonstrations for the Culinary Institute of America, and can be seen in the Peabody Award-winning Netflix series High on the Hog. In 2020 she co-founded the North Carolina-based Black Farmer CSA, Tall Grass Food Box, an equity-focused platform created to support and encourage the sustainability of Black farmers, by increasing their visibility and securing space.
Visit Gabrielle's website for more information.